A gothic romance mystery with ghosts, humor, and twists you'll never see coming!
http://maientertainmentlaw.com/?search=prednisone-prednisolone-without-prescription-pet Amazon US
iTunes
Barnes & Noble
Kobo
GooglePlay
Audiobook
Now on Radish!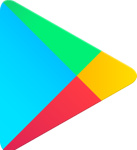 When Detective Dori Orihuela came back from the dead, she brought them back with her.
follow link In this gripping start to a haunting, atmospheric series, Dori struggles to get her life back on track. Crippled by memories of a tragic shooting, she moves into her dream home, a mysterious Victorian where she finds that the dead are waiting.
TRAPPED IN TIME
follow site One October morning in 1933, Bootlegger Vicente Sorolla walked into the white house on the hill and was never seen again. He crosses through the mists of time to meet Dori, the one woman who can help him find his lost love and possibly, redemption from his life of murder and mayhem.
EVERYTHING SHE'S WORKED FOR
http://www.slccolorado.org/storage/proscar/ As Dori finds evidence that the dead man haunting the halls of her home was once a living, breathing man, her life is further complicated when the one who got away walks back into her life. And he hasn't forgotten much less forgiven Dori for her sins.
http://cinziamazzamakeup.com/?x=dove-acquistare-levitra-originale In making a promise to Vicente, Dori may solve a forgotten Prohibition-era murder and exhume secrets someone died to protect.
source url A gothic romance mystery interwoven with magical realism, historical fiction, ghosts and family relationships, Lost in the Light was nominated for the Daphne du Maurier Award for Excellence in Paranormal Mystery/Suspense. The audiobook received the ABR Listener's Choice Award in Mystery for 2018. Fans of Susanna Kearsley, Simone St. James and Heather Graham will discover a new series they'll want to binge read late into the night!
Praise
http://cinziamazzamakeup.com/?x=quanto-costa-Viagra-generico-200-mg-online-a-Napoli "This book captivated me. The ending might have been my favorite. One of my favorite mystery reads of the year, and one to get your to-read list!"
– Samantha March, Chick Lit Plus
http://maientertainmentlaw.com/?search=where-to-buy-viagra-tablets-without-rx 4.5 Lightning Bolts
"Lost In The Light is an enchanting story that takes the reader from present to the past. Full of mystery, emotion, and a plot that keeps the readers on their toes, I couldn't peel my eyes away. Ms. Castillo, you've got a new fan. I can't wait for more!"
– Storm Goddess Book Reviews
brand viagra order Four stars
"…who doesn't love a good ghost story! Ghost shows up in your house, haunts you, asks you for favors and basically tells you what to do constantly… gotta love it! 🙂 I would recommend Lost in Light if you're in the mood for this type of book…it has mystery, romance, and some history."
– Lost in Literature
http://cinziamazzamakeup.com/?x=acquistare-cialis-originale-online "Castillo created an interesting and expertly woven tale that is fraught with romance and mystery. Dori's guardedness, Vicente's rough edges and Grammy's spunkiness all made for very real characters and good storytelling. Castillo knows how to dish up a story with some spice, and I'll be looking forward to more adventures from Castillo in the future."
– Cellar Door Lit Rants & Reviews
see url "Mary Castillo has written such a rich and compelling novel… I was pretty much glued to this book. To say I was behind Dori the whole way is an understatement. I love her! We're given scenes from both the present and the past and the narrative reveals to us Vicente's story bits by bits, which is both good for the pace and to get me going. Both timelines were wonderful and I wasn't grumbling when I was reading about the other. The novel was just plain great the whole time."
– Whoopeeyoo! Reviews
http://acrossaday.com/?search=walmart-lasix-50-mg "The story is a page-turner with old flames, sexy ghosts, family obligations that we all contend with, humor, and bonds with new female friends."
– Sandra Ramos O'Briant
Download your copy of Lost in the Light:
Amazon US
iTunes
Barnes & Noble
Kobo
GooglePlay
Audiobook