New book now available
non prescription propecia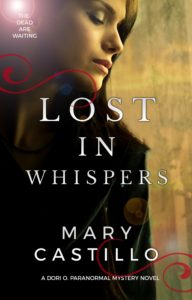 fertility drug like clomid twins http://maientertainmentlaw.com/?search=buy-propecia-online Get the new release
Books preceding http://cinziamazzamakeup.com/?x=viagra-generico-200-mg-in-farmacia-senza-ricetta-pagamento-online-a-Firenze Lost in Whispers:
Other books by Mary:
enter Mary's books for your reading stash
When I fall in love with a new series, all I want is to know is the title of the next book, or when it comes out!
For your convenience, here is a list of all of my books grouped by genre: Paranormal Mysteries, Romantic Comedies, and Mystery. Every book that belongs to a series, or with recurring characters, are noted in reading order in parentheses. You can print this list, or use the links to download to your favorite reading app or device.
Thank you and happy reading!
canadian levitra mail no prescription Paranormal Mysteries
Lost in the Light (Book 1 in the Dori O. Paranormal Mystery Series)
ISBN-13: 978-0373775422
Girl in the Mist (Short story 2 in the Dori O. Paranormal Mystery Series; eBook only)
ISBN-13: 978-0-9859167-0-1
Lost in Whispers (Book 3 in the Dori O. Paranormal Mystery Series)
ISBN-13 (ebook): 978-0-9859167-6-3
dosaggio levitra originale Names I Call My Sister (Dori Orihuela is first introduced in the novella, "Till Death Do Us Part")
ISBN-10: 00608902301
ISBN-13: 978-0060890230
http://maientertainmentlaw.com/?search=how-to-buy-best-price-viagra-professional Romantic Comedies
follow Hot Tamara
ISBN-10: 0060739894
best overseas levitra prices from india In Between Men (spin off of Hot Tamara)
ISBN-10: 0060766824
ISBN-13: 978-0060766825
see Switchcraft (Look for a special cameo by Tamara and Isa! )
ISBN-10: 0060876085
ISBN-13: 978-0060876081
http://maientertainmentlaw.com/?search=accutane-and-side-effects Orange County Noir (Featuring the novella, "2:45 Out of Santa Ana")
ISBN-10: 1936070030
ISBN-13: 978-1936070039