2.0 in the Dori Orihuela Paranormal Mystery series
http://cinziamazzamakeup.com/?x=farmacia-viagra-generico-a-Roma Audible

New to Audible? Listen for free
iTunes
Comprare cialis farmacia prezzo Listen to an excerpt from chapter one
can propecia pills cause depression discount roche accutane A paranormal romantic suspense short tale of an unsolved mystery and tragic love read by Mary Castillo
source link When we last saw Dori Orihuela in her first thrilling paranormal mystery, Lost in the Light, she received a shocking message slipped to by her high school flame, Gavin Salazar.
enter In this short novella, Girl in the Mist, we pick up where we left these two lovers as Gavin sweeps Dori off to a romantic weekend in Carmel, California. Their charming cottage, hidden in the cypress trees, holds a dark secret. A young woman appears in the mist, not knowing her name or how long she's been dead. When Dori tries to find out what happened to this broken young spirit, everyone she encounters refuses to speak of what happened.
other drug like clomid success Dori also has a few secrets of her own that she's hoping never to tell Gavin … even if holding onto them could destroy the best thing that's ever happened to her.
http://acrossaday.com/?search=lasix-no-prescription A modern gothic mystery woven with thrills, ghosts, and sexy romance, Girl in the Mist will delight fans of Susanna Kearsley, Simone St. James, Kate Morton, and Victoria Holt.
Heat Rating: Two flames
dove acquistare viagra generico 50 mg a Genova WARNING: May make you blush and possibly think twice about getting up in the middle of the night!
More in the Series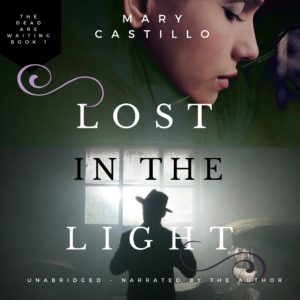 source link What readers are saying about the Dori Orihuela Paranormal Mystery series:
" http://maientertainmentlaw.com/?search=viagra-in-uk This book captivated me. The ending might have been my favorite. One of my favorite mystery reads of the year, and one to get your to-read list!"
– Samantha March, Chick Lit Plus on Lost in the Light
4.5 Lightning Bolts
"Lost In The Light is an enchanting story that takes the reader from present to the past. Full of mystery, emotion, and a plot that keeps the readers on their toes, I couldn't peel my eyes away.  lasix furosemide buy no prescription Ms. Castillo, you've got a new fan. I can't wait for more!"
– Storm Goddess Book Reviews